Kenneth Noland
United States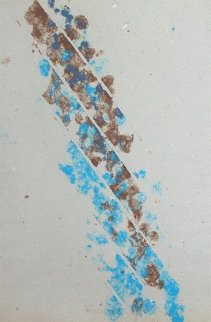 Follow Artist
Add to Watchlist
Works on Paper (not prints): Unique Pressed Colored Paper Pulp
Size: 41x27 in | 104x68 cm Framed with Plexiglass - Biege Wood Frame Hand Signed: On Verso
Wow! Fabulous - Very Very Well Priced $6,500
REDUCED
NEW
FAVORITE
WELL PRICED
Make Offer / Ask Question

Follow Artist
Add to Watchlist
Original Painting: Wood, Screws, Paint
Size: 25x115 in | 63x291 cm Edition: Unique N/A - Hand Signed: Signed on Back of Frame: Kenneth Noland, Connate, 1982
Must Sell Fabulous New Listing - Huge - Rare - Huge!
$$$$$
MUST SELL
FAVORITE
Make Offer / Ask Question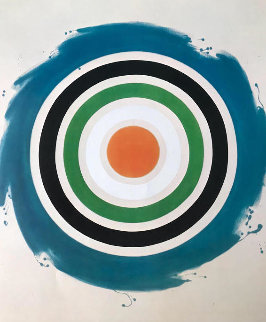 SOLD LISTINGS FOR Kenneth Noland
BROKER REQUESTS: ART WANTED
We have interested buyers looking for these artworks by these artists.
COMMUNITY REQUESTS: ART WANTED CREATE AD
These are requests for art from members of the Art Brokerage community.
Wanted: Original paintings on canvas (stripes, chevrons), serious buyer.
REPLY TO WANTED AD